So yes, I'm a uniform nerd. I love things like
this
. And
this
. When adidas extended its MLS deal through 2018 two years ago, I was silently doing fist pumps. Some aren't fans, but I generally dig their designs and the iconic shoulder stripes, and the uniformity of the number and lettering scheme is right up my alley.
So who's got the hot kits this year? Here are some of my faves and some that need to be tossed into the bin, in no particular order. I apologize in advance for the havoc Mauro Rosales is about to wreak all over your unsuspecting eyeballs.
The Top
Real Salt Lake
I've always been partial to RSL's claret and cobalt color scheme, but I love the incorporation of the steel blue on the right sleeve. It's a classy top with a bit of flair that conjures images of Spain's unis during the 2010 World Cup. Very nice.
LA Galaxy
This is as drastic a change as you'll see this year, and you'll either love the sash or you'll want it gone. I like the watermarked checker pattern on the stripe, which reminds me a little bit of a classier version of the top half of
Chelsea's away kits this year
. As a whole, I love it. LA will be the league's best dressed this year. Of course, I'm in the sash camp, where I've been since the national boys started wearing them. As always, the MLS Cup patch is as classy an accessory as it gets.
Chivas USA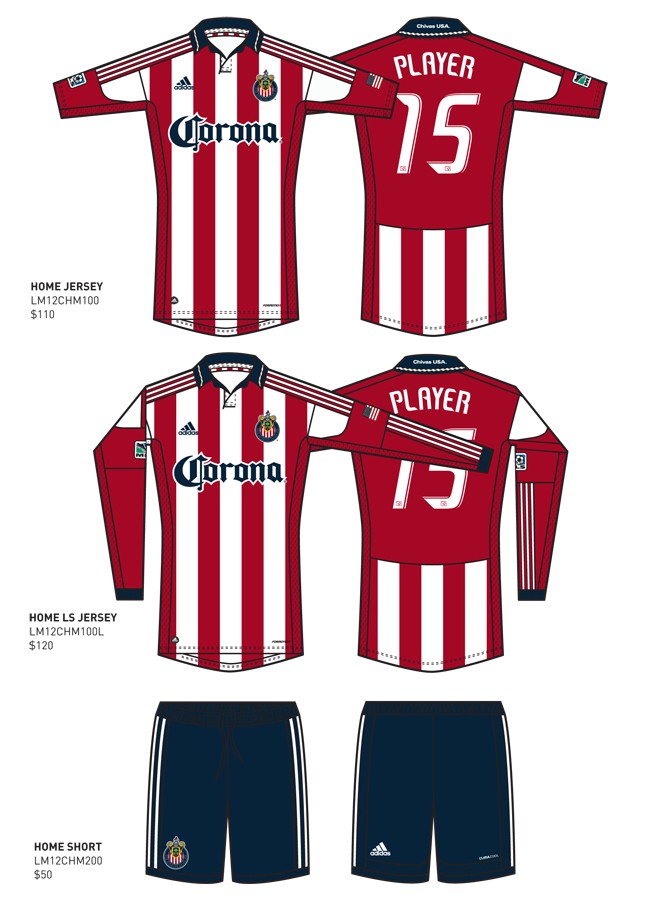 Off the bat, I'm partial to this design -- Stoke City has my favorite tops in the Prem, and Athletic Bilbao's are up there for me in La Liga. But making it look clean, simple and cohesive isn't always as easy as it might seem, so big ups to adidas for this this one. Nice and streamlined.
The Bottom
San Jose Earthquakes
For clarification, these are the
home
tops. Ugh. I despise black as a primary color for jerseys. That San Jose has done it before is no excuse. In fact, it makes their continued insolence even more dumbfounding. These should be third jerseys, or the away unis at best. Black shouldn't be your color. It's an accent. San Jose's color is blue. Use it better. The top does get some points for the clean design.
Toronto FC
Nobody's
that
happy about this mishmash of oddness. Even if you excuse the weird red bar stripe design down the side of the top that disappears into the shorts never to be seen again, what's up with the loopy ribbons leading the eye into the crotch region? Seriously. What's with that?
Seattle Sounders
Holy crap? Holy crap!
Columbus Crew
These are just... man. Bumblebee vomit.
-
Will Parchman