Brilliant. You know I'm wearing my Chels top at work today.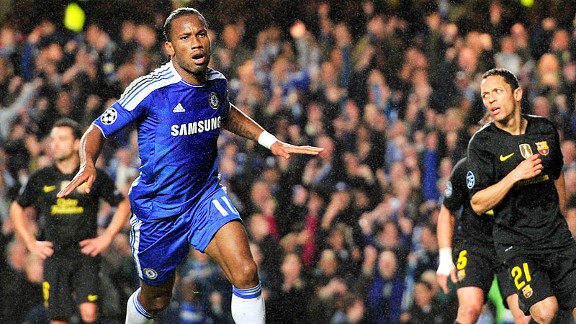 Possession numbers: horridly lopsided. Chances: the ball was basically colored the shade of the Barca players' boots by game's end. But thank God for London weather, Messi's 5-second burst of humanity after an ungraceful split at the tail end of the first half and a cyborg striker named Didier Drogba.
If anybody honestly thought Barca deserved to win, God disagreed. Pedro's stoppage-time shot rooster-tailed rainwater, clanked off the post and all of west London knew 1-0 was supposed to happen. Whatever transpires at the Nou Camp, this was one to remember. Sign Robbie up, Roman.
-
Will Parchman