Things are afoot. Let us round up and see.
The US fell in the world rankings again today. Without playing a game, it should be said. What are your thoughts on the US at No. 29? Nestled cozily in a neighborhood with Japan, Slovenia and Edin Dzeko's Bosnia-Herzegovina, which might as well not have any other players. The big mover was Colombia, jumping eight spots to displace the US. The Czechs jumped ahead of the US as well on the back of their successful Euro qualifying campaign that still seems to be paying dividends.
If you still stew over Mexico's current veil of domination over CONCACAF, which should cast a pall over every USMNT fan's summer, take heart, for the Mondial Minimes are here for you! Fifth place! Cue the sweeping Champions League music! The streamers! The parades! The virgin champagne locker room baths! ... I'm a bitter person.
For bolstering its flagging economy (and without Tim Tebow!) Jacksonville thanks you. I think I'd wait until all 20K show up before I start spitting lines about attendance records. Pretty hard to overcome the draw of the 1981 Jacksonville Tea Men. Molestaches galore!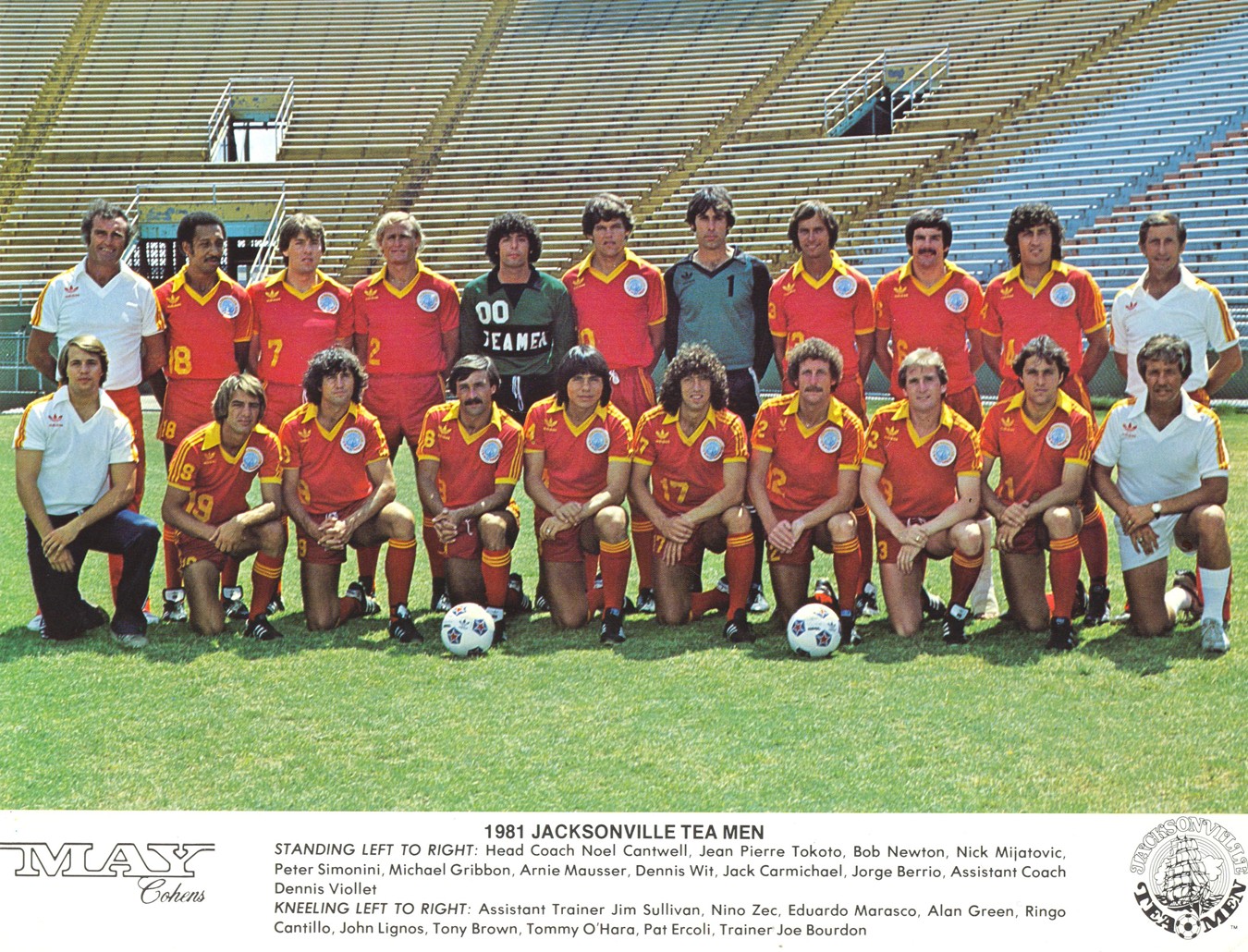 Seeing as there's no earthly way Fulham holds on to the Nacogdoches Ninja, I hope Clint Dempsey avoids Arsenal, and certainly avoids PSG. Both boast midfields choked with quality, and he'll be in immediate competition with a handful of guys who can't all get on the pitch as it is. Not to say Dempsey can't break through, but I'd rather he take a more moderate step up and remain in the immediate first team picture. So I'm a Schalke fan now, especially if Farfan bolts. That's as close to quick starting XI time on a Champions League side as you'll get. He'll have to uproot his family from their cozy home in Wimbledon to a relatively benign stretch of the Ruhr Valley, but he'll be following Jermaine Jones' footsteps as the latest Americans to play CL ball from the Bundesliga. And perhaps the first American since Da Beaz to really make a goal imprint.
As a Chelsea fan, I obviously like this. Anybody want to hitch me a ride to Chester?
- Will Parchman