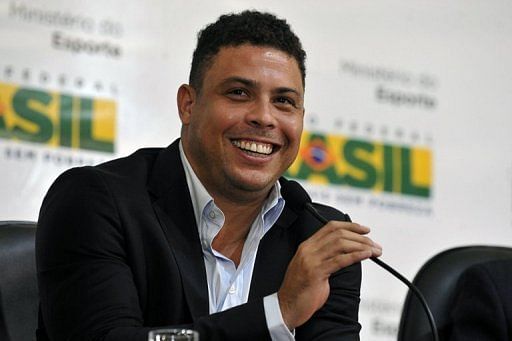 [Photo: AFP]
I have been fighting to not fall under the weather the last couple days, and one of the first things I saw after awaking essentially victorious this morning was that
Ronaldo
(yup,
that
one) has
joined the ownership team
of the NASL's Ft. Lauderdale Striukers. Surely, this will tickle NSC pal Phil Schoen to no end.
In fact, I would rate this as probably much more interesting than Raul signing a player-to-technical director deal with the Cosmos. This may be pure "seems right" supposition from me, but suddenly there are growing forces in what could turn into a promotion-relegation debate from below the until-now non-existent happy line.

- Greg Seltzer